Team
Professor Leocadio Rodriguez Mañas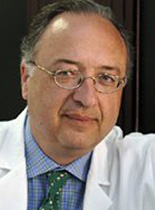 Professor Mañas is the Head of the Department of Geriatrics at Hospital Universitario de Getafe (Madrid), President of the Research Committee at Hospital Universitario de Getafe and Professor "ad honorem" of the Department of Medicine of the School of Medicine, Facultad de Medicina de la Universidad Autonoma de Madrid, Spain.
Professor Mañas holds many other key positions including coordinator of the Spanish Collaborative Research Network on Aging and Frailty - RETICEF (Ministry of Science and Innovation), co-director of the epidemiologic study "Toledo Study on Healthy Ageing" involving 2845 community-dwelling older people and founding member and President of the Academia Latinoamericana de Medicina del Adulto Mayor (ALMA).
Professor Mañas is the principal investigator in 23 research projects sponsored by either a public agency or the pharmaceutical industry. His research focuses on the clinical investigation of human vascular (endothelial) ageing and on the mechanisms of vascular damage in diabetes. He has authored more than 110 original articles in peer-reviewed journals, and 54 books and book chapters. Professor Mañas has also produced Technical Reports on several aspects of ageing and on diabetes in the senior population.
Professor Alan Sinclair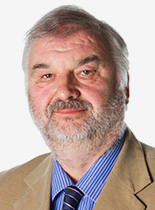 Professor Sinclair is a World Health Organization (WHO)-recognised expert in diabetes. He was appointed to the International Association of Gerontology and Geriatrics (IAGG) Expert Group on Frailty in 2014 and the International Diabetes Federation appointed Professor Sinclair to co-lead production of the Global Guidance on Managing Diabetes in Older People.
Professor Sinclair was Dean and Professor of Medicine of the Bedfordshire & Hertfordshire Postgraduate Medical School, University of Bedfordshire, United Kingdom. He was Diabetes Programme Lead for the Geronto-Net consortium, an EU-wide network of 25 Centres of Excellence for conducting studies in older people. Professor Sinclair was the first to be appointed by the Department of Health to National Clinical Lead for Diabetes in Older People. He is currently leading discussions for the Joint British Diabetes Societies (JBDS) with the Care Quality Commission (CQC) for developing quality diabetes standards in UK care homes. He established the Institute of Diabetes for Older People (IDOP), a major platform for national and international research and translational work, and he also leads the development of the Older People's Diabetes Network (OPDN) alongside NHS Diabetes.
Professor Alan Sinclair now leads the Diabetes Frail project to further explore the emerging importance of frailty as a better-defined concept in ageing populations and its association with diabetes. http://diabetesfrail.org
Johannes Grillari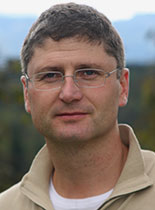 Since 2010, Dr Grillari is an Associate Professor at the University of Natural Resources and Life Sciences Vienna (BOKU) in Austria. He received his PhD on cell aging in 1999 from the same University. Dr Grillari is also the Chief Scientific Officer of Evercyte, a company that he co-founded in 2011 and that specializes in producing and distributing immortalized cells for biopharmaceutical research and development.
Dr Grillari's research is focused on improving the understanding of the molecular and physiological changes that occur during cellular aging and how these impact the aging process. He has published more than 62 peer-reviewed articles, holds six patents and has been an invited speaker in more than 60 international conferences. He has also received several awards including the Walter-Doberauer award for aging research.
Giuseppe Lippi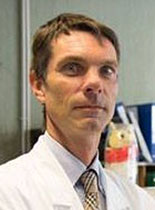 Prof. Giuseppe Lippi is the director of the Clinical Chemistry and Haematology laboratory at the University Hospital of Verona in Italy and is also an Full Professor of Clinical Biochemistry and Molecular Biology. He has a degree in Medicine and specialised in Clinical Chemistry and Laboratory Medicine.
Prof. Giuseppe is also an associate editor for the journal 'Seminars in Thrombosis and Hemostasis', chairman of the scientific division of the Italian Society of Clinical Biochemistry and Molecular Biology (SIBioC) and a member of the board of the European Association of Clinical Chemistry (EFCC).
Prof. Lippi's research is focused on the pre-analytical variability, analytical and clinical validation of biomarkers, on the metabolism of lipoproteins and relevant assays, and on the diagnosis and management of disorders of haemostasis. He has published more than 1150 peer-reviewed articles, most of which as the main or senior author.
Fernando Rodríguez Artalejo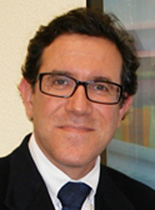 Fernando Rodríguez Artalejo is a Professor of Preventive Medicine and Public Health at the School of Medicine of the Universidad Autónoma de Madrid since 2000. He is also a member of the European Advisory Committee on Health Research at the World Health Organization. Before 2000, Professor Artalejo had hold several key positions including Director of Health Planning for the Spanish Ministry of Health (1986–1990), Assistant Professor at the Department of Health Policy and Management of the Jonhs Hopkins University School of Public Health (1990–1991), and as Professor of Preventive Medicine at the School of Pharmacy of the University of the Basque Country (1995–2000). He has published extensively in the field of cardiovascular and nutritional epidemiology, and on the ways and means to use epidemiological information to plan and evaluate healthcare services.
Professor Artalejo and his group at the Universidad Autónoma de Madrid have established two cohorts of individuals in Spain aged 60 years or older that they have been following-up for up to 12 years. The data gathered from these cohorts provides substantial information regarding the effect of lifestyle on functional status, health-related quality of life and mortality among the older adult population.
Mónica Ballesteros
Mónica Ballesteros is a Clinical Epidemiologist and candidate of PhD in Public Health at Universitat Autònoma de Barcelona. She coordinated the Clinical Research Unit at Nacional Cancer Institute in Colombia. She has experience and knowledge of epidemiological research.
Dr Somnath Chatterji
Dr Chatterji trained as a psychiatrist and currently leads the Multi-country Studies programme in the Department of Health Statistics and Informatics at the World Health Organization (WHO). He co-ordinates WHO's Study on Global Ageing and Adult Health (SAGE) supported by the National Institute on Aging, USA. The measurement of health and health-related outcomes and their determinants is the main focus of the international studies of the team. Dr Chatterji leads WHO's World Mental Health surveys on the epidemiology of mental disorders in 30 countries. He also co-ordinates the work on WHO's Quality of Life (WHOQOL) measure that is used internationally in clinical and population studies. He was closely involved with the development of the International Classification of Functioning, Disability and Health.
Professor Jesper Tegnér
Professor Tegnér is Chief Scientific Officer of YouHealth, a company with extensive experience in information and communication technologies and their application in biomedical & clinical research and healthcare. He brings expertise in bioinformatics, machine learning techniques, systems and network biology, and computational mathematics.
Professor Tegnér has over 15 years' experience in integration of theory, algorithms, simulations with experiments and has published close to 100 papers since 2002. His team was a winner of the international DREAM competition 2008 on network identification. He is currently partner in one FP6 (PROCARDIS) and three FP7 computational biology projects (DOPAMINET, SYNERGY-COPD, VPH-NoE) and serves on the editorial board for BMC Systems Biology and IET Systems Biology.
Dr Harald Mischak
Dr Mischak received his PhD from the Technical University of Vienna, Austria, in 1986. He founded Mosaiques diagnostics in 2002. Currently, he is general manager of Mosaiques diagnostics GmbH, and a worldwide leading authority in the field of clinical proteome analysis, with more than 90 papers published in peer reviewed journals and more than 40 patents filed. In February 2010 he took up the lead proteomics research within the British Heart Foundation Glasgow Cardiovascular Research Centre at the University of Glasgow.
Dr Luis del Pozo
Dr del Pozo is Managing Director of IDETRA. He has worked in the Technology Transfer unit in the Centro para el Desarrollo Tecnológico Industrial in Spain. He has joined several initiatives and projects regarding Technology Transfer issues.
Dr Timothy Hardman
Dr Hardman is the Managing Director of Niche Science & Technology Ltd. Dr Hardman is experienced at developing product identity and communication strategies for research programmes. Having worked with various commercial organisations, Tim retains a keen interest in research and continues to publish regularly in the scientific literature. He is a highly experienced medical writer proficient at exploitation of all available scientific vehicles and electronic media to maximise dissemination of brand messages.
Dr Matteo Cesari
Dr Matteo Cesari, a geriatrician, is currently working as Invited Professor at the Université de Toulouse (France). Dr Cesari is an affiliated member of the University of Florida-Institute on Aging, with which he actively collaborates. He has special expertise in designing and conducting clinical trials in older persons, and in analysing data from intervention and observational studies. His research activity explores the (sub)clinical pathways related to frailty and physical disability in older persons. In particular, he has actively contributed in the filed by working in the design, development, and conduction of major clinical trials such as the LIFE pilot and TRAIN studies.
Dr Cesari's scientific projects have been funded by private as well as public Institutions. In 2007, he was awarded by the Swissbridge Foundation (Zurich, Switzerland) for developing an onco-geriatric programme aimed at improving clinical outcomes in older women with cancer. Dr Cesari has published 130 articles in peer-reviewed scientific journals, several book chapters, more than 100 abstracts accepted at National and International meetings, and numerous other publications.
Dr Catherine Feart
Dr Feart is researcher at the INSERM U897 (National Institute on Health), University of Bordeaux, France. She has spent 6 years at INSERM, in the Epidemiology of Nutrition and Food Behaviours team. She has a PhD in Food Science and Nutrition (2004) and complementary training in epidemiology; mainly in the field of nutrition and brain ageing. Her topic is the research of the nutritional determinants of pathological brain ageing. She is involved in the FP7-HEALTH-2010-single-stage-261270 (FOD-CC project) as member of the steering committee.
Dr Stefania Bandinelli
Dr Bandinelli is a geriatrician who received her MD and specialty certification at the University of Florence. She is co-ordinator of the Outpatients Clinics dedicated to frailty and mobility disability for elderly patients of the ASF, and Principal Investigator of the InCHIANTI study since 2002. Dr Bandinelli's current interest is to transfer epidemiological evidence on sarcopenia and poor health markers into clinical work on chronic diseases. Dr Bandinelli is currently involved in a multicentre Italian intervention study on frailty in community elderly and in an EU-FP7 2010 project "FARSEEING". She is co-author of 225 scientific publications.
Dr Pidder Jansen-Dürr
Dr Jansen-Dürr obtained his PhD in Biology at the University of Munich, and worked as group leader at the German Cancer Research Center in Heidelberg, Germany. Since January 1998 he has been the Head of the Division for Molecular and Cellular Biology at the Institute for Biomedical Aging Research. Dr Jansen-Dürr acted as the Co-ordinator of the FP5 project CELLAGE, and was a partner of the FP6 Integrated projects MiMAGE (2005-2009) and PROTEOMAGE (2006-2011). He also co-ordinated a National research network on Cellular Ageing in Austria (NRN S93; 2005-2010) sponsored by the Austrian Science Funds (FWF). Dr Jansen-Dürr has authored more than 100 publications and is a member of the Biochemical Society and the Society for Free Radical Biology and Medicine.
Professor Jorge Erusalimsky
Professor Erusalimsky is Professor of Biomedical Sciences at the School of Health Sciences, Cardiff Metropolitan University (CMUniv), and an honorary Professor of University College London. He has been working on the mechanisms and consequences of cellular ageing in the vasculature for more than 15 years and he was among the first to demonstrate the occurrence of vascular cell senescence in vivo. At CMUniv Professor Erusalimsky leads the Cellular Senescence and Vascular Biology Group, which comprises a team of scientists working at the interface between cell biology of ageing and cardiovascular disease. Current research activities within the group include studying the roles that telomere integrity and sirtuins play in the control of endothelial cell senescence and also understanding the influence that life-style and psychosocial factors have on blood levels of biomarkers of ageing and cardiovascular disease. Professor Erusalimsky was a partner of the FPVII support action WhyWeAge (2009–2010) under which he was in charge of organising the thematic workshop on Vascular Ageing and of drafting the recommendations for this area that forms part of the European Roadmap for Research in Molecular Biogerontology. Professor Erusalimsky has authored 69 peer-reviewed publications and four patents.
Professor Tilman Grune
Professor Grune is Professor of the Department of Nutritional Toxicology at Friedrich Schiller University of Jena. He has published over 250 research articles and his research activities have been supported by three European Union actions. Currently he is the chair of the COST action CM1001, dealing with non-enzymatic protein modifications. He has organised a number of international conferences and international schools. Professor Grune is Associate Editor of 'Free Radical Research' and Editorial Board member of a number of international journals.
Professor José Viña
Professor Viña is Professor of Physiology at the University of Valencia and has been working in the field of ageing for over twenty years. He has led a successful research group dealing with aspects, in the first instance, with longevity and, more recently, with frailty. His major contributions have been: i) experimental determination that mitochondria are key targets for ageing; ii) identification of molecular mechanisms to explain why females live longer than males; iii) identification of new longevity-associated genes, particularly those involved in p53 pathways, telomerase, and RAS/GRF1; and iv) generation of a new experimental model for frail animals.
Dr Viña has also been involved in the recent EU-funded effort 'Frailty Operative Definition-Conference Consensus'.
Dr Angelo Scuteri
Dr Scuteri is Co-ordinator of the Cardiovascular Part of the SardiNIA Study, an ongoing longitudinal population study including 6148 subjects up to the age of 102 years, in Sardinia, Italy, with 6 years of follow-up. The study will contribute to the understanding of the genetics of traditional cardiovascular risk factors and of arterial aging. Dr Scuteri, clinically appointed as Geriatrician in Rome, contributed to identifying the role of metabolic syndrome as a risk factor in older subjects and its role on accelerating arterial aging. He also greatly contributed to the identification of arterial aging as a significant risk factor for cognitive dysfunction and to the diffusion of the concept of prevention of cognitive decline (in conjunction with the American Heart Association/American Stroke Association and the European Society of Hypertension. The San Raffaele team co-ordinated by Dr Scuteri will contribute to validating the frailty biomarkers in population and disentangling the cross-talk between genetic and lifestyle factors in the onset of frailty and its progression to disability.
LIFE LENGTH
Dr Marcelo Viegas, Ph.D.
Life Length Chief Scientific Officer
Dr Marcelo Viegas studied Molecular Biology and Informatics in the University of Buenos Aires, Argentina. Later on, he obtained his Ph.D. from the prestigious European Molecular Biology Laboratory (EMBL) and the University of Heidelberg (Germany) where he investigated a novel mRNA degradation pathway found in eukaryotic cells. Dr. Viegas brings 12 years of experience in biotechnology to the company in which he has been involved in a wide spectrum of developments including bioprocessing, genetic diagnostic assays, production of monoclonal antibodies and diagnostics based on genomic and proteomic biomarkers. He has deep expertise in PCR, NGS, ELISA, biosensor, microarray and bead-based arrays technologies. Dr. Viegas was the CSO and Technical Director in Abyntek Biopharma and the Director of Development in Transbiomed. He was also scientific advisor for µTAS developments in various companies.
IDETRA
Luis del Pozo
Luis del Pozo. Managing Director of IDETRA, he was responsible in the Technology Transfer unit in the CDTI in Spain. He has joined several initiatives and projects regarding TT issues. Other key persons involved: Lino Sánchez Ibarzábal. Partner and Development Department Director. He has directed several projects of Investigation and Technological Development in the field of the technologies of the production and new materials. As investigator and adviser in innovation has collaborated in European projects (Brite-euram, ESPRIT, CRAFT, LIFE) and National projects (CICYT). He is assistant teacher of the Universidad Politecnica de Madrid, developing investigation applied in national and foreign centres such as the Fraunhofer Institut für Lasertechnik of Germany. He has taken the direction of several projects, at the moment is at the head of the project "European Trend Chart on Innovation" in which IDETRA is a correspondent in Spain
UNIVERSITY OF INNSBRUCK (UIBK)
Dr Pidder Jansen-Dürr
Dr Pidder Jansen-Dürr obtained his PhD in Biology at the University of Munich, and worked as group leader at the German Cancer Research Center in Heidelberg, Germany. Since January 1998 he is the Head of the Division for Molecular and Cellular Biology at the Institute for Biomedical Aging Research. Pidder Jansen-Dürr acted as the Coordinator of the FP5 project CELLAGE, and was a partner of the FP6 Integrated projects MiMAGE (2005-2009) and PROTEOMAGE (2006-2011). He also coordinated a National research network on Cellular Ageing in Austria (NRN S93; 2005-2010) sponsored by the Austrian Science Funds (FWF). He authored more than 100 publications and is a member of the Biochemical Society and the Society for Free Radical Biology and Medicine. From 1998 to 2007 he served as Associate Editor for Experimental Gerontology and currently acts as Section Editor in Aging Cell. He organised the European Conference on Ageing (ECONAG2006) in Innsbruck and chaired the 2010 Gordon research Conference Biology of Ageing in Les Diablerets/CH.
UNIVERSITÉ DE BORDEAUX
Prof Jean-François Dartigues
Prof. Jean-François Dartigues, MD, PhD in Epidemiology, University of Bordeaux.
Qualification in Neurology; Diplôme d'Etudes et de Recherches en Biologie Humaine (= Research Master degree) ; Methods in Informatics and Statistics, University of Bordeaux; Maîtrise Biologie Humaine (= Master first degree) in Biomathematics, Statistics, Medical Informatics, University of Bordeaux; Qualification in Rehabilitation and Physical Medicine. Head of the team « Epidemiology of Brain Aging » at the INSERM department U593 "Epidemiology, Public Health and Development" and then at the Research Centre INSERM U897 « Epidemiology and Biostatistics » since 2008 (director R. Salamon) Main research field concerned the epidemiology of brain aging, Alzheimer Disease and related Disorders for more than 20 years, with a particular interest in descriptive epidemiology, risk factors studies and natural history of cognitive decline. Main responsibilities and grants since 2006: Co-principal investigator with P Barberger-Gateau of the PAQUID (QUID sur les Personnes Agées) epidemiological study since its origin in 1987; Co-principal investigator with Christophe Tzourio of the Three-City Study since its origin in 1998 ; Principal investigator of the AMI study (cohort of thousand elderly farmers older than 65. Participation to scientific journals: Member of the editorial boards of Neuroepidemiology (since 1995), the Journal of Nutrition health and Aging (since its creation in 2000), Dementia and Geriatric Cognitive Disorders FP7-<305483-2> <FRAILOMIC> Collaborative project Page 60 of 100 (since 2009). Reviewer for N Engl J Med, Lancet, Lancet Neurology, Neurology, J Neurol Neurosurg Psychiatr, Dementia Geriatr Cog Dis, Br J Psychiatr Main general functions and expertise : Director of the "Institut Fédératif de Recherche en Santé Publique" n°99 2005-2010 ; Member of the Scientific Council of Université de Bordeaux II 1998-2010; Collective expertise of the INSERM on Alzheimer's Disease and related disorders.
Member of the operational Committee of the Foundation Alzheimer 2008-2013; Member of the steering Committee of the French Alzheimers' Plan 2009-2013; and President of the Steering Committee of the ANR program MALZ (2010-2012)
ISTITUTO DI RICERCA GENETICA E BIOMEDICA-CONSIGLIO NAZIONALE DELLE RICERCHE
Edoardo Fiorillo
Edoardo Fiorillo, MD, PhD University of Cagliari, Italy, Ph.D. degree; University of Southern California, Los Angeles Postdoc position. University of Cagliari, Italy, Genetic MedicineSpecialization. Researcher position at the IRGB Institute for Genetic and Biomedical Research, Italian Research Council. Scientific coordinator and supervisor of flow cytometric measurements on ProgeNIA cohort volunteers. He has been interested in the aetiology of autoimmune disease since the very first time he spent in the lab, in fact, the degree in Biology and the PhD at University of Cagliari, were focused on AIRE protein responsible for APS-1 (Autoimmune Polyglandular Syndrome type 1). Then, he moved, as a postdoctoral fellow, to Los Angeles to work for more than three years under the supervision of NunzioBottini (La Jolla, Institute for Allergology and Immunology). During those years he concentrated on TCR signaling and proteins whose involvement in autoimmune disease has been largely documented. In Bottini lab he learned the fundamental approaches to carry out functional studies on autoimmune-related proteins and he focused on the Lymphoid protein phosphatase, Lyp encoded by the PTPN22 gene. In 2008 he returned to Italy and he soon had the chance to start a scientific collaboration with Francesco Cucca that has led to the ProgeNIA cohort immunophenotyping project. He is researcher at CNR-IRGB and he is one of the corresponding authors of the workfocused on the genetic bases of quantitative variation of the immune system, highlighting diverse specific cell type whose number variations represent risk factors for common immune related disease (Orru et al, Cell 2013).
SERVICIO DE SALUD DE CASTILLA-LA MANCHA (SESCAM)
Dr Francisco José García García
Head of the Toledo Geriatric Medicine Department. Co-director of the Toledo Study For Healthy Aging (TSHA) and TSHA-plus. TSHA is an ongoing longitudinal population study including 2500 subjects older than 65 years, in Toledo (Spain) with 10 years of follow-up.TSHA-Plus is a oversampling of TSHA including 360 nonagenarians and 65 centennarians people. Both studies are dedicated to identify Biological, clinical, mental and social markers for frailty.